Other Services
Specialized Ocean and Air Frieght Services to give yor business a cutting edge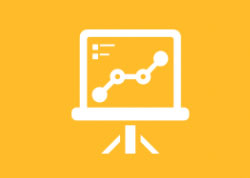 Content Verification
When the cargo from vendor's factory reaches our warehouse, it is first measured and weighed by authorised surveyors. The size of the container is decided based on the survey report.
Moreover, Seastar offers a unique service to its overseas customers - content verification - a hallmark in the services offered by the company. The contents of each box are verified against customer requirement by Seastar agents, and certified accordingly, prior to stuffing the container. The customer is then intimated about verification details.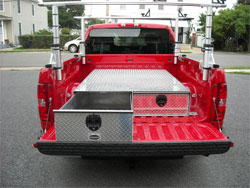 Cargo pick up
The freight forwarding cycle begins with cargo pick up from the Vendor's factory. The cargo is then transported to our warehouse near the port of loading by train, air or truck, depending on factors like volume of cargo and shipping deadlines. The local state and central octroi/transportation formalities are adequately covered by Seastar. Besides, we also ensure that any documentation relating to endorsement of cargo by government agencies is complete. Under the expert guidance of Mr. Sharma, cargo movement is tracked continuously, and bottlenecks cleared, to ensure adherence to shipping deadlines.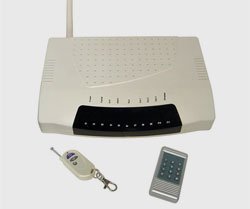 Pre-alert Message
After necessary formalities are completed and the container is loaded on the vessel, we send a message with the following information to the customer :
Feeder Vessel Name, Voyage No. ETD POL ETA T/Shipment Mother Vessel Name, Voyage No. ETD T/Shipment and ETA Destination Container Size and Container Load Plan. Container Load Plan containing the following information : Vendor Name, No. of Packages, Purchase Order No., Style Number and Description With this information the customer agent can plan disbursement of goods and logistics, even before the shipment arrives.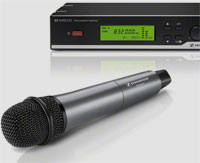 Mics Reporting
All the paperwork for the shipments, book freight onto airlines, ferries etc as well as taking telephone calls from clients and assessing their requirements. All of them have a "Customs & Excise" accreditation and are able to work air-side and dockside when the need arises.
Some of them have completed the training to assist with the loading of containers for both air and sea-freight. Some are even qualified to drive fork-lift trucks, Tugmasters and Articulated lorries as well as being able to risk assess given tasks. Whilst others have certifications that cover refrigerated transport. Some are even trained to ADR standards and able to deal with ALL types of hazardous cargoes.
Cargo Consolidation Services
We also facilitate cargo consolidation (By Air/Sea) for our customers which includes the transportation of cargo to the stuffing point, stuffing of cargo in container, custom process of shipping documents, use of Premium Air / Shipping lines and we make sure that the cargo will reach at the respective destination well before the time given by our reputed customer. We follow very carefully all the important shipping instructions given and take care of cargo by warehousing it until the shipment is physically effected.
Cargo Consolidation Services Include :
Transportation of cargo to the stuffing point

Stuffing of cargo in container

Custom process of shipping documents

Use of Premium Air/Shipping Lines
Cargo Insurance & Warehousing
(i) Insurance
While we arranges for the transportation of your goods, it provides the owner of the cargo financial protection against all risks of physical loss or damage from any external cause. The insurance provides risk coverage for ocean, air and road freights. Insurance services from we also provide coverage for stored goods at the company's warehouse. In the event of a loss or damage, the insurance surveyors are available for responsive and complete inspections. We claim handling unit makes quick, fair and complete settlements. Cargo insurance provides extra peace of mind for the valued customers.
(a) For international shippers offers:

Unlimited access to the world's top cargo insurance carriers

Streamlined facility for small shippers

Competitive rates, flexible terms

Complete internet based solution for Logistics firms

International Property and Liability Coverage
(b) Service Highlights

Covered losses are paid without the need to prove carrier negligence

No limits on Cargo value coverage

Insurance Company deals with collecting from the carrier (if possible) once the claim has been paid

No need to demonstrate where the loss occurred

Claim payments based on insured value, not weight of pieces missing/damaged or Carrier's limited liability

Company will report and handle claims on your behalf

Low deductibles
(ii) Warehousing
Logistics and supply chain management is an integral part of the business. With the steady focus on these key functions, we provides its customers strategic benefits of warehousing. Located in the close proximity to the International Airports, we warehouses are well laid out, staffed by experienced personnel, and are supported by the latest inventory management, security and specialized storage systems. The facility consists of completely modern storage systems and material handling equipment. Thus, allowing the company to offer customers very high levels of operational efficiency.
(a) Customer Benefits Flexible warehousing services allows the customers to:

Concentrate on core competencies

Create greater competitive flexibility and release working capital

Get lean and agile

Exploit the better know - how and scale efficiencies of logistics companies
With branches in all metros and mini metros, we has several storage locations across India.
(b) This has enabled the company to serve multiple clients, and offer many more customer friendly solutions:

Flexible hiring options

Modern racking and handling equipment

Reduction in material breakage, damage etc.

Engineering solutions to design and build warehouses as per requirements

Warehouse management system